Halloween Dining Room Decor 2023 18 Ideas
Halloween is just around the corner, and it's time to transform your dining room into a spooky and enchanting space for the festivities. In this article, we will explore creative and unique ideas to decorate your dining room for Halloween in 2023. From eerie table settings to haunting centerpieces, we've got you covered.
Haunting Tablecloth and Runners
To set the stage for your Halloween dining room decor, start with a hauntingly beautiful tablecloth. Opt for deep, dark colors like black, deep purple, or blood-red. Add matching table runners with intricate lace or spiderweb patterns for an extra eerie touch.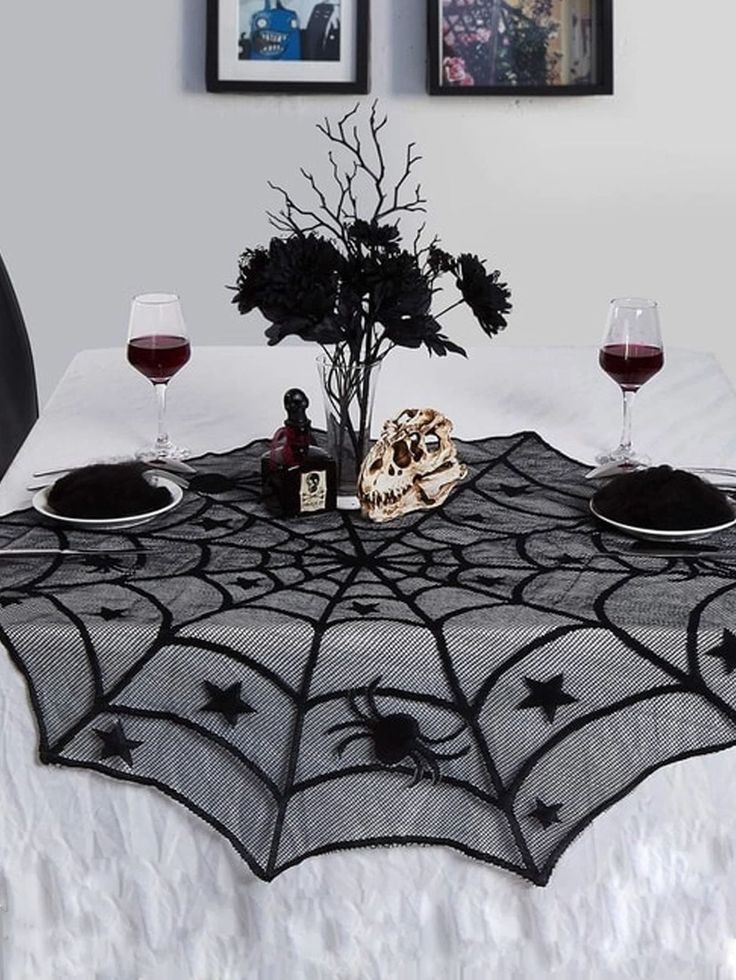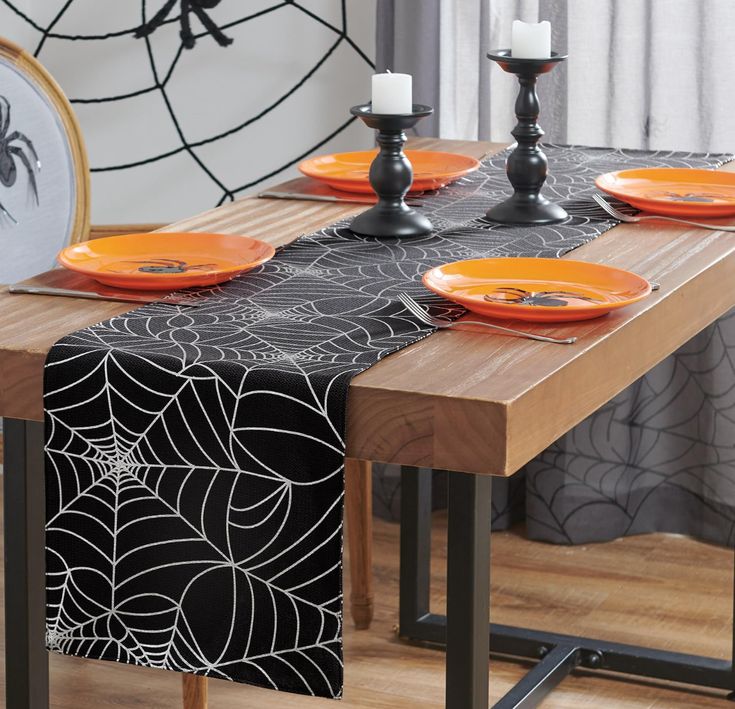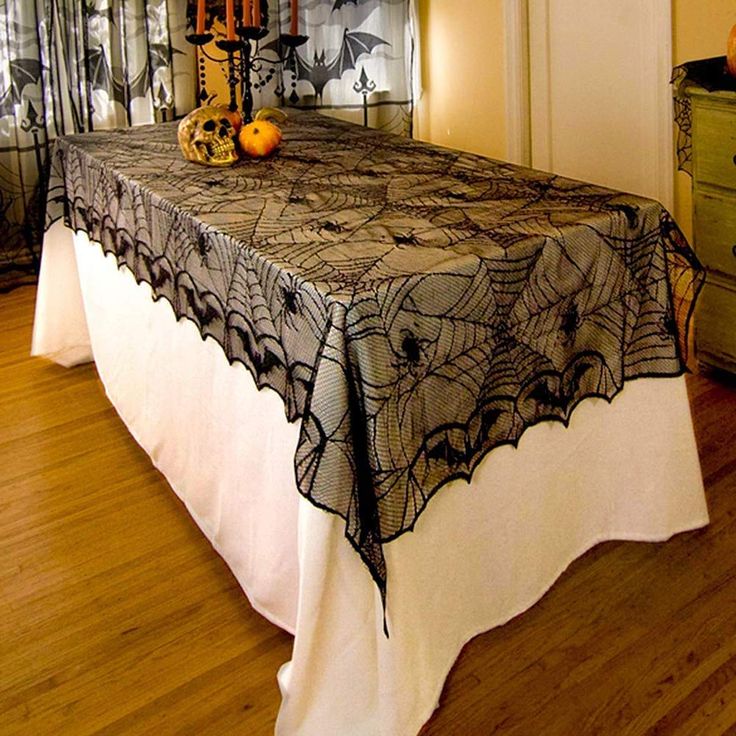 Sinister Table Settings
Create a dramatic effect by using black or metallic silver plates, cutlery, and glassware. Complement them with crimson napkins for a bold contrast. Consider using skeleton hand napkin rings for a creepy twist.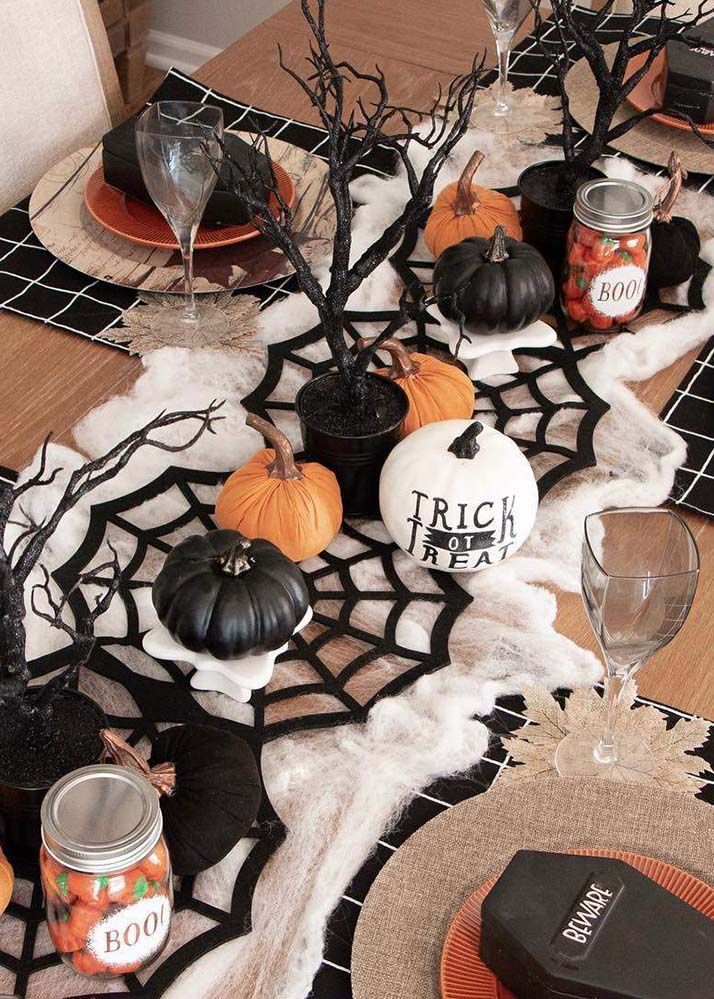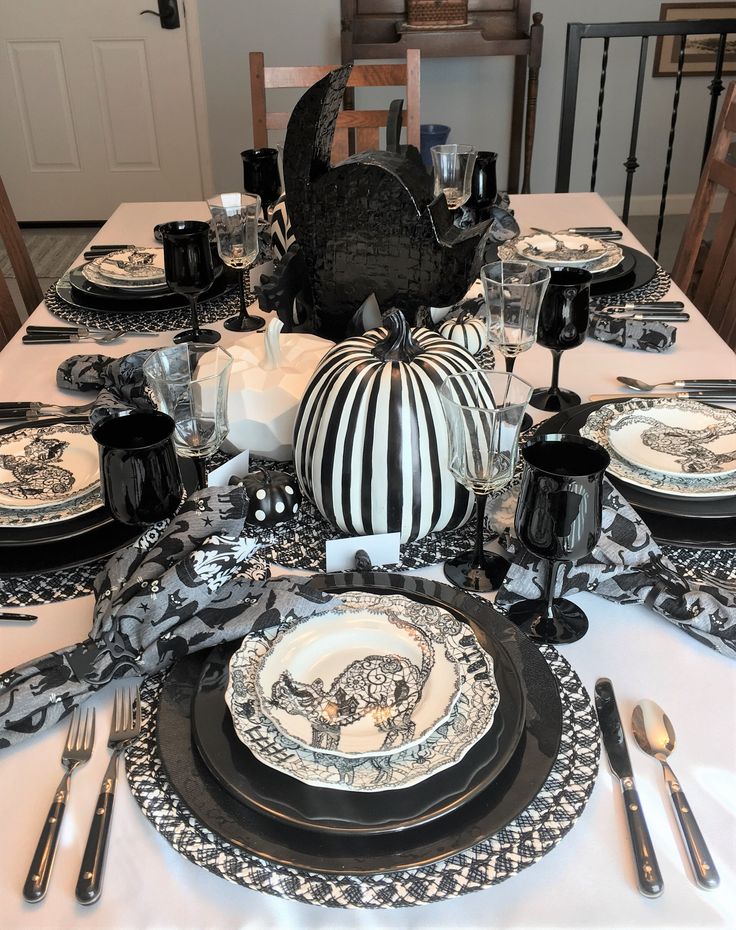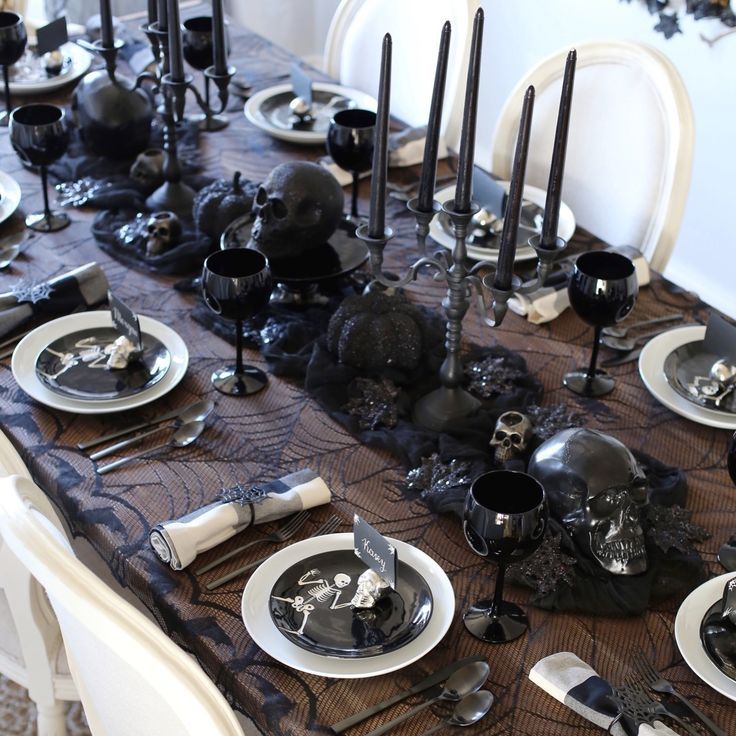 Spine-Chilling Centerpieces
For a stunning centerpiece, place a large pumpkin in the center of your dining table. Carve it to resemble a jack-o'-lantern with a wicked grin and place a flickering LED candle inside for an eerie glow. Surround the pumpkin with faux cobwebs and plastic spiders for a spine-chilling effect.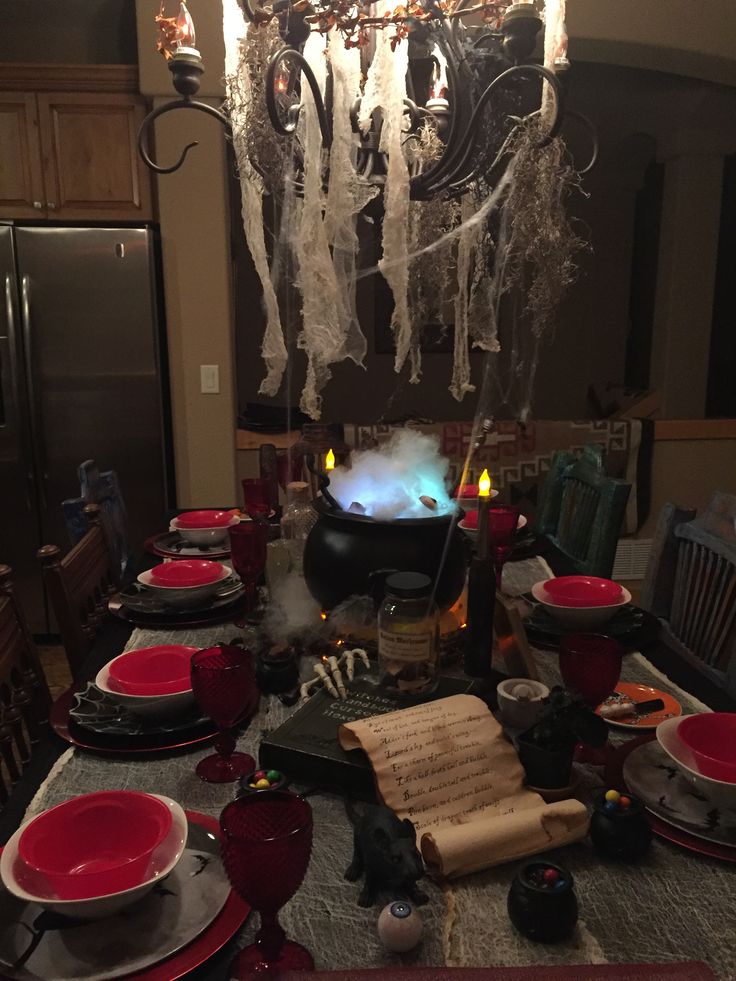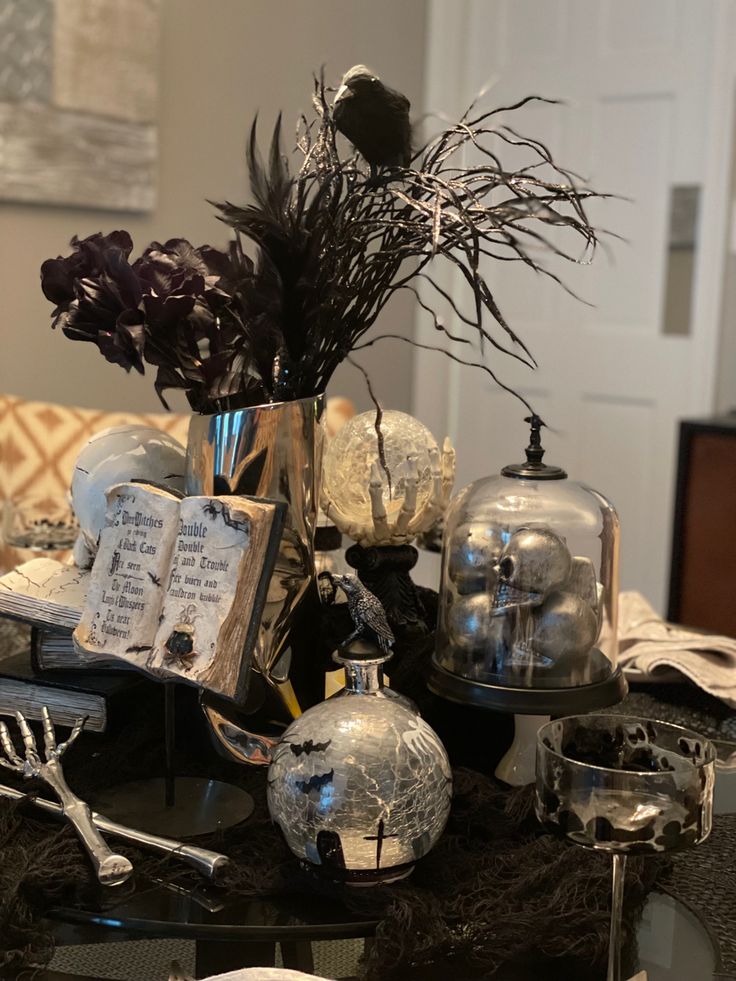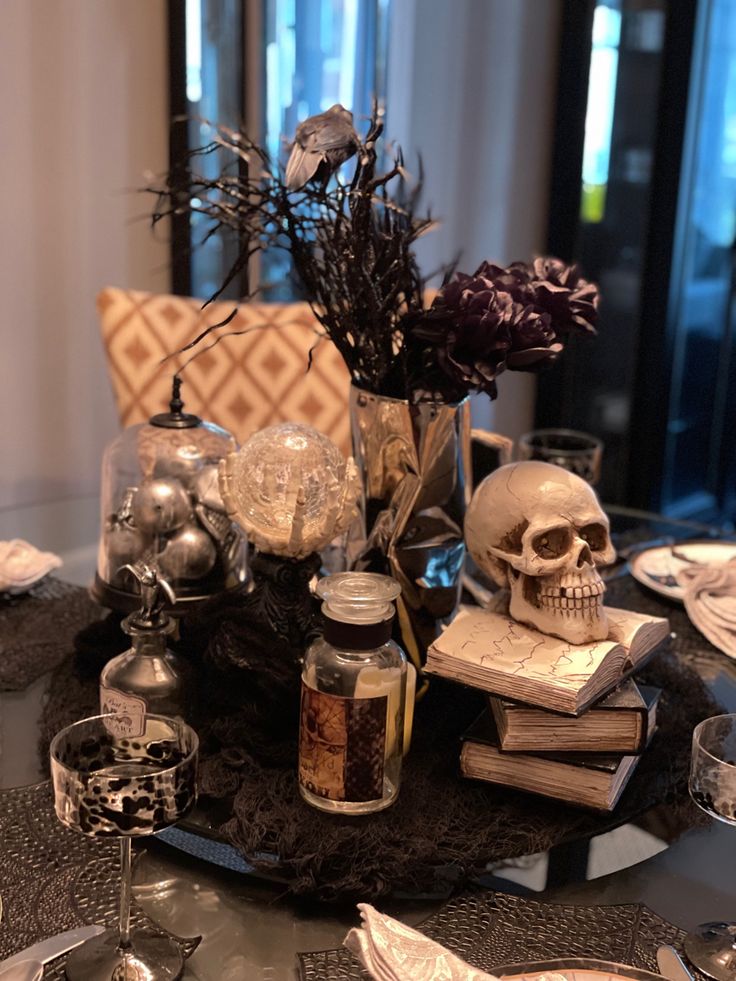 Gothic Candle Holders
Adorn your dining room with gothic-style candle holders. Opt for candelabras with dripping wax details or black iron candlesticks. Place black candles within them to create a macabre atmosphere.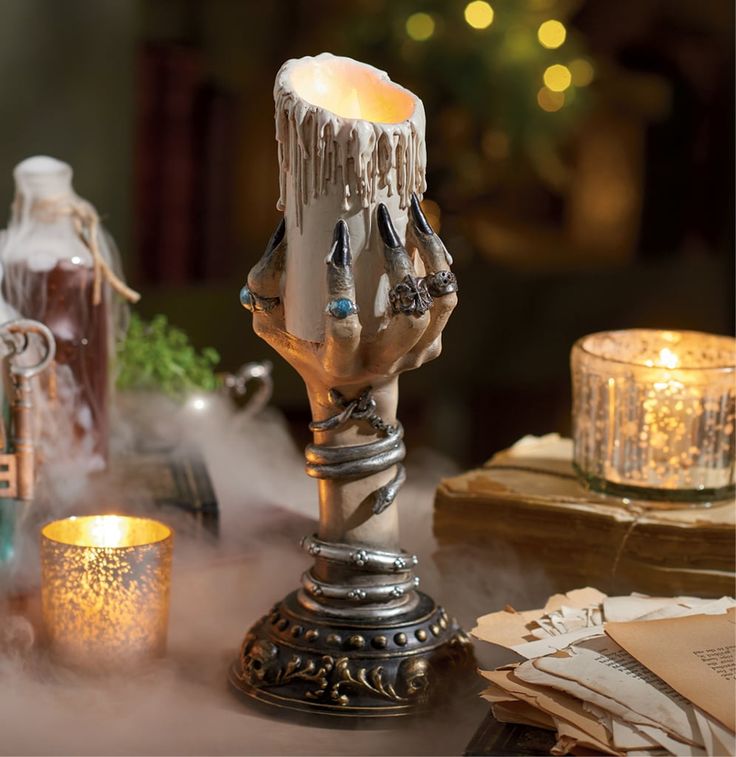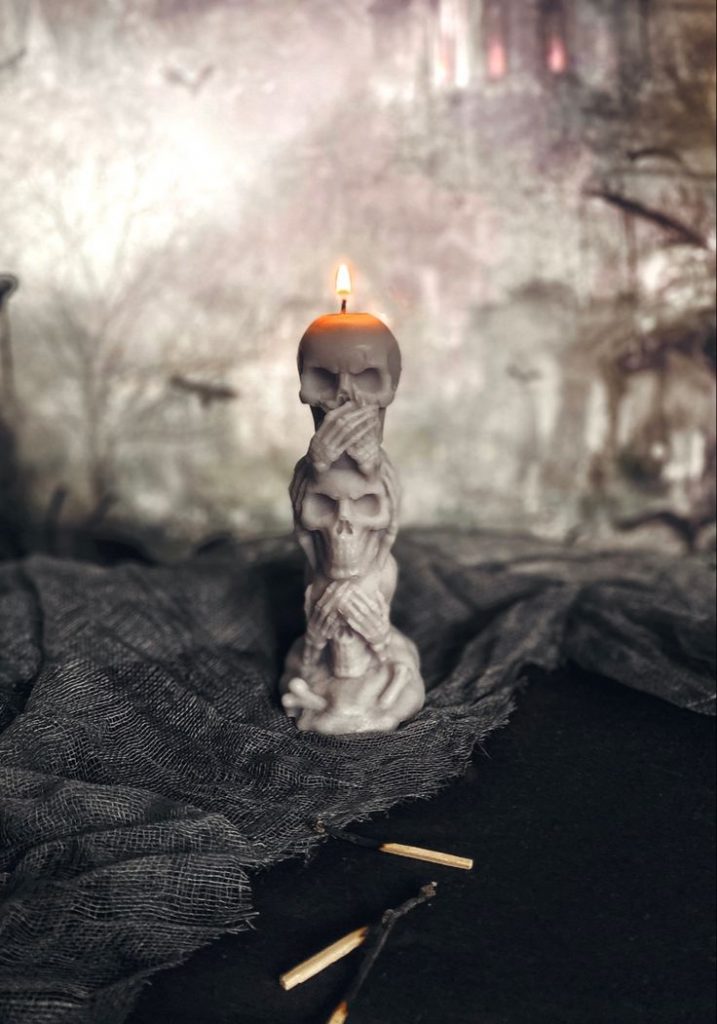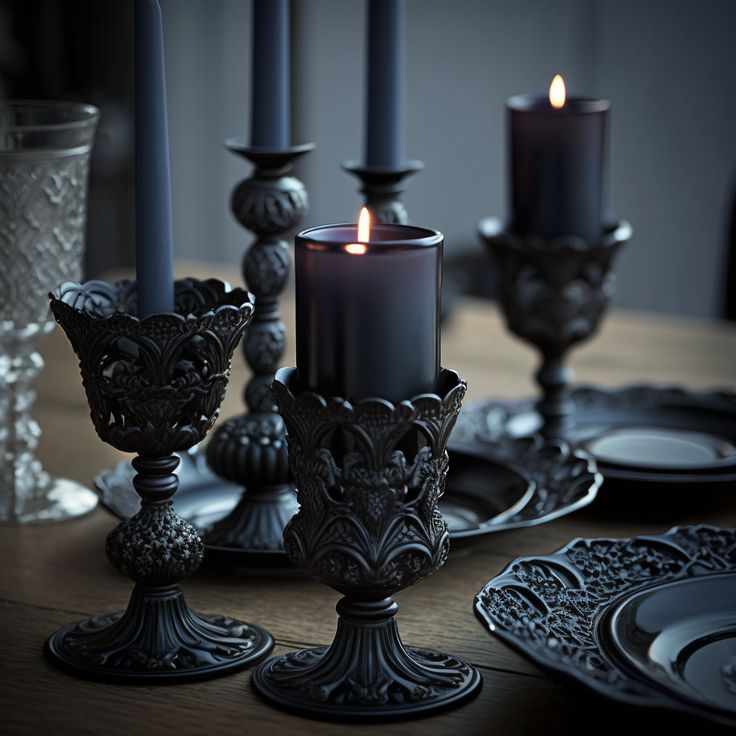 Creepy Wall Decor
Cover your dining room walls with eerie decorations like faux haunted portraits, black bats, or ghostly silhouettes. You can even hang a witch's broomstick or a spooky wreath on the door.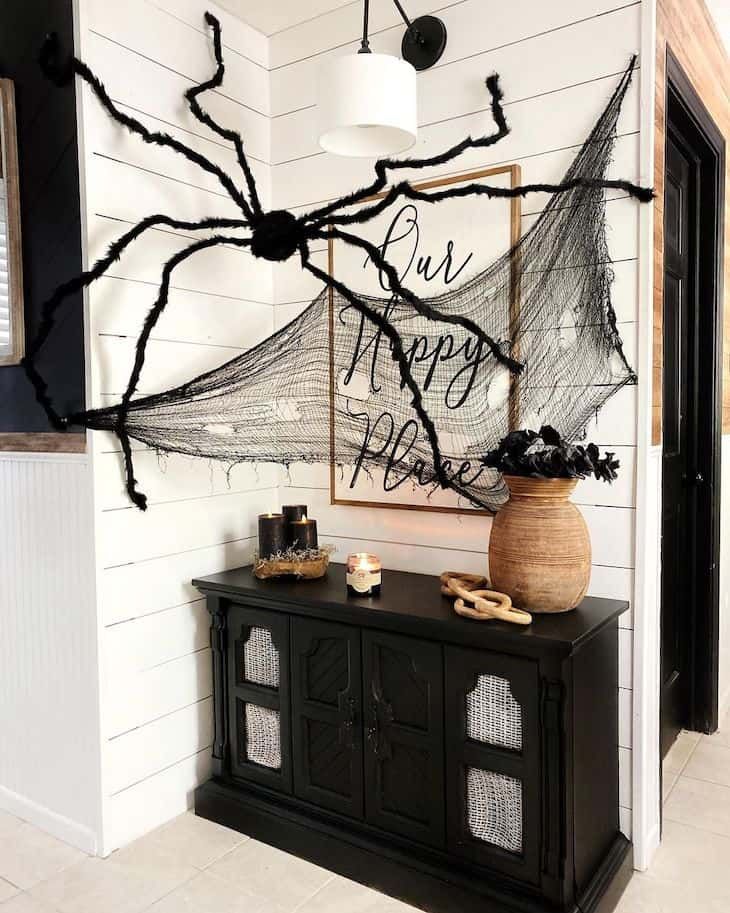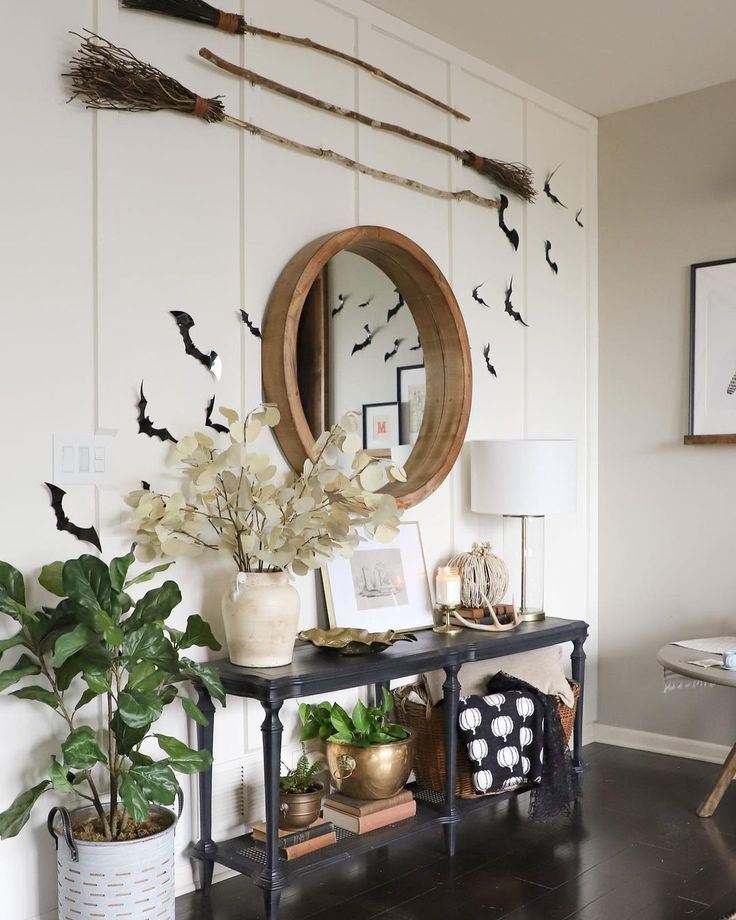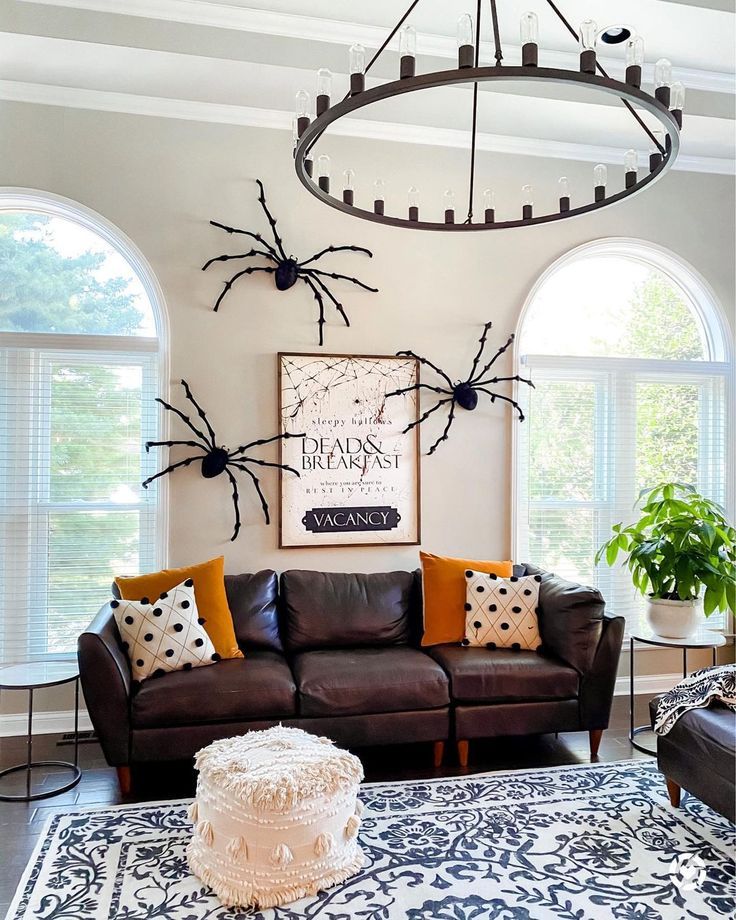 Haunted Dining Chairs
Drape your dining chairs with tattered, dark-colored fabric to make them look like they belong in a haunted mansion. Add faux chains or cobwebs for an extra eerie touch.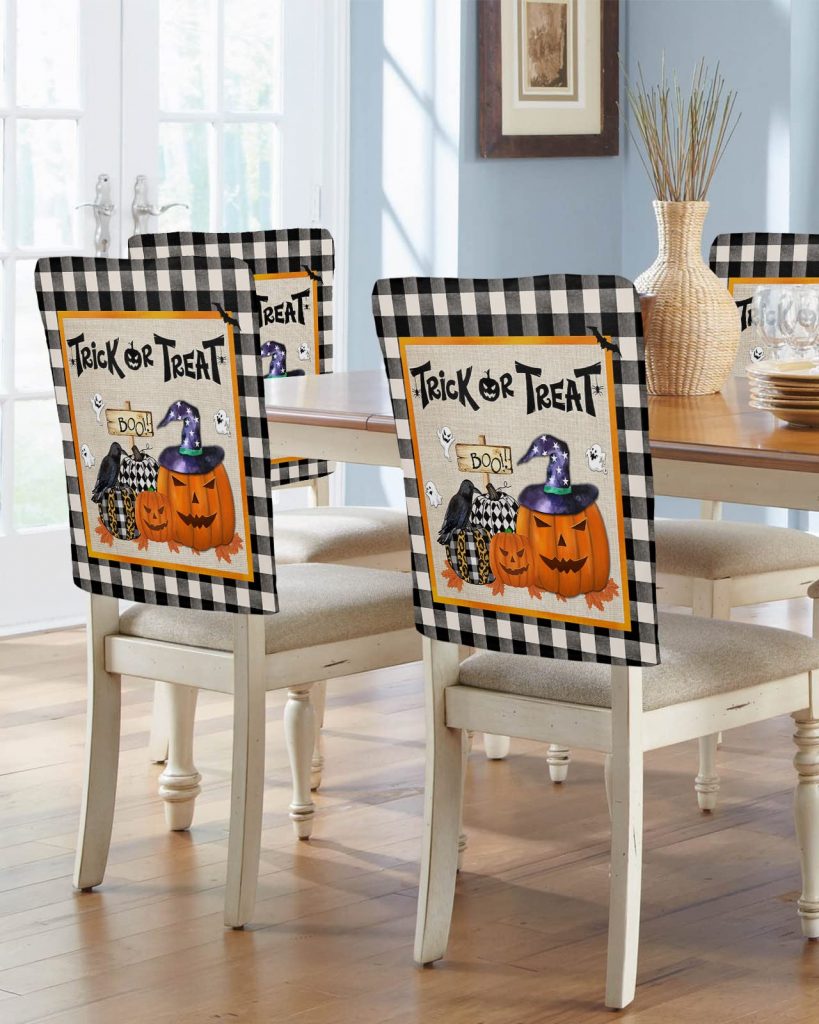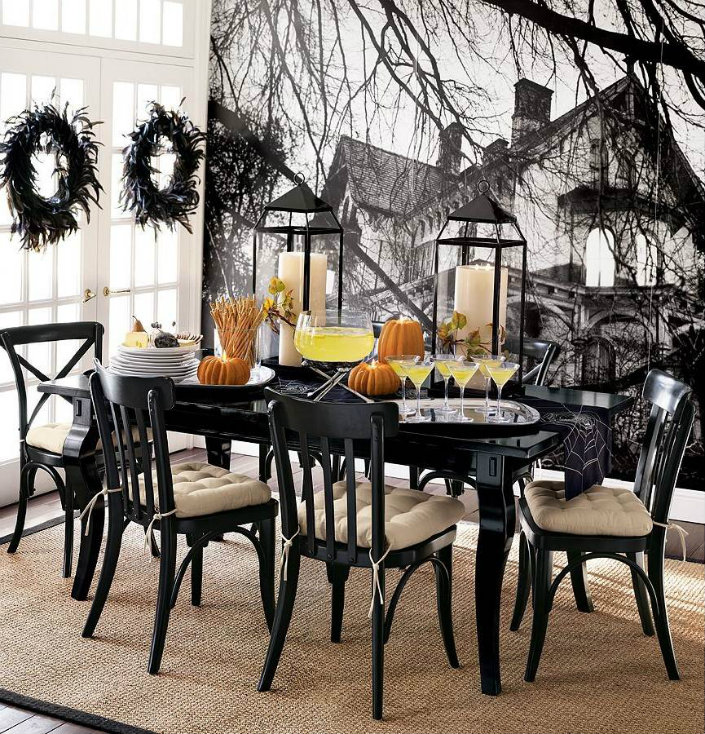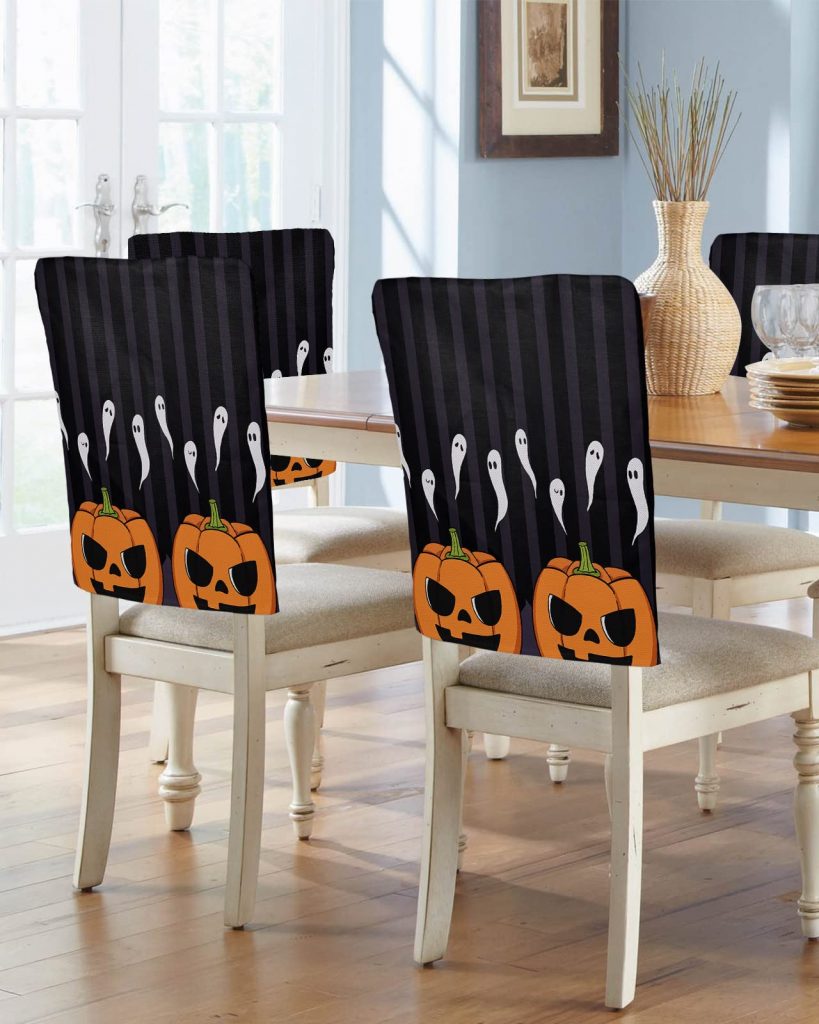 Save Pin