Spooktacular Balcony: Creative Halloween Decor 16 Ideas for 2023
Halloween, the spookiest time of the year, is just around the corner. It's that time when you can transform your balcony into a hauntingly beautiful space. Whether you're planning a small gathering, expecting trick-or-treaters, or simply want to enjoy the spirit of the season, decorating your balcony is a must. In this article, we'll dive into 16 ghoulishly delightful balcony Halloween decor ideas for 2023 that will leave your neighbors spellbound.
Jack-o'-Lantern Paradise
Line your balcony with a battalion of carved pumpkins. Illuminate them with flickering LED candles to add an eerie ambiance to your outdoor space.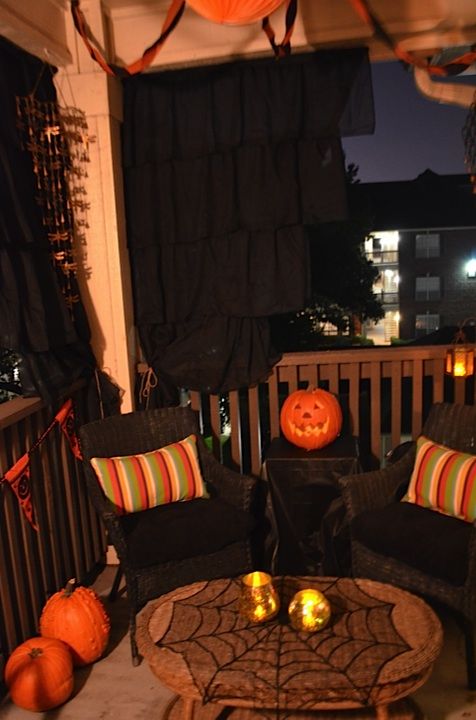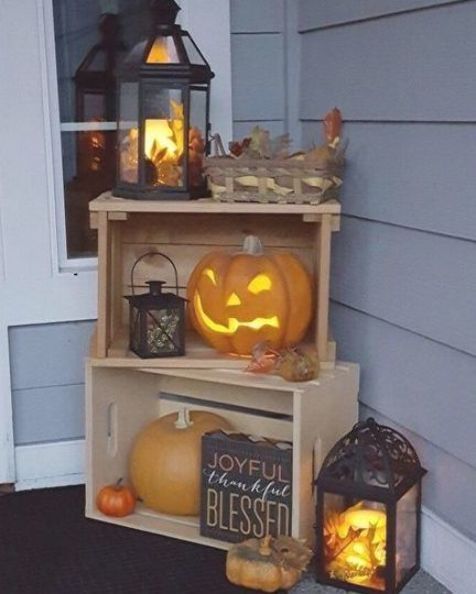 Haunting Hanging Ghosts
Drape white sheets over balloons to craft eerie, floating ghosts. Hang them from the ceiling to create a haunting effect when the wind blows.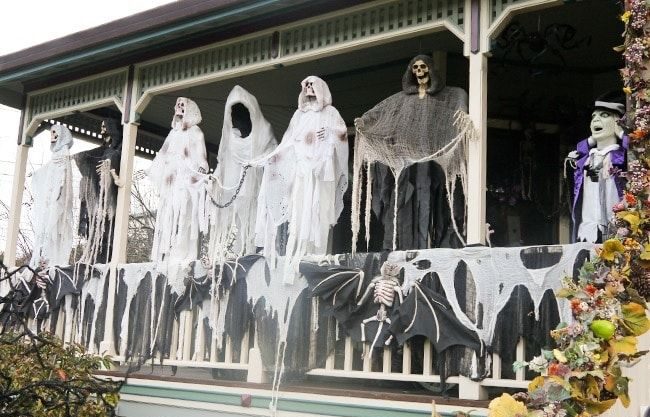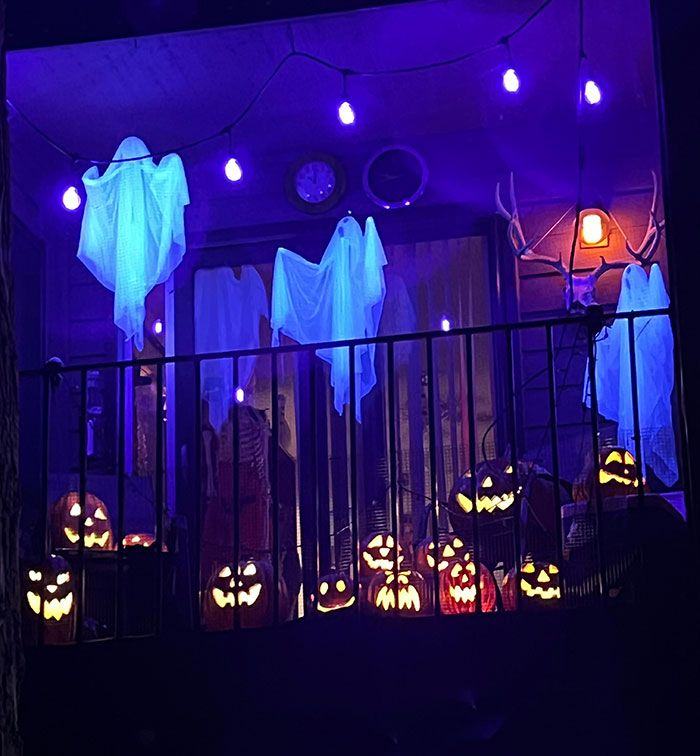 Creepy Crawlers
Introduce plastic spiders and insects to your balcony decor. Scatter them strategically to make it seem like your space is crawling with critters.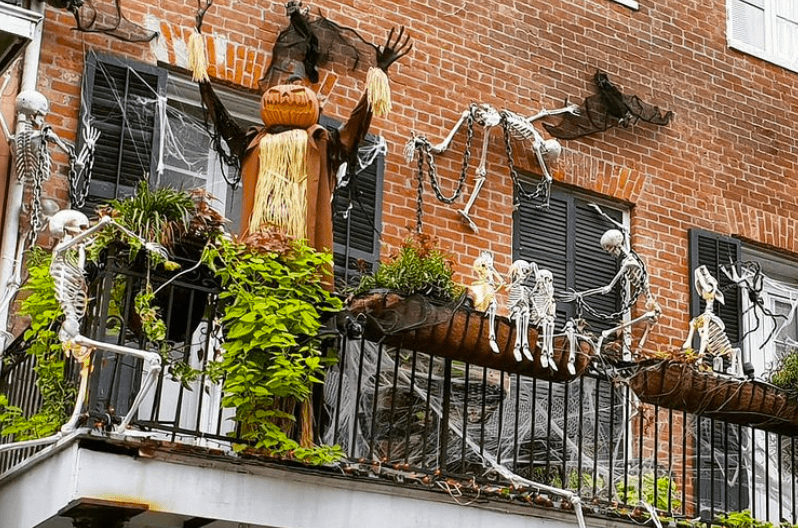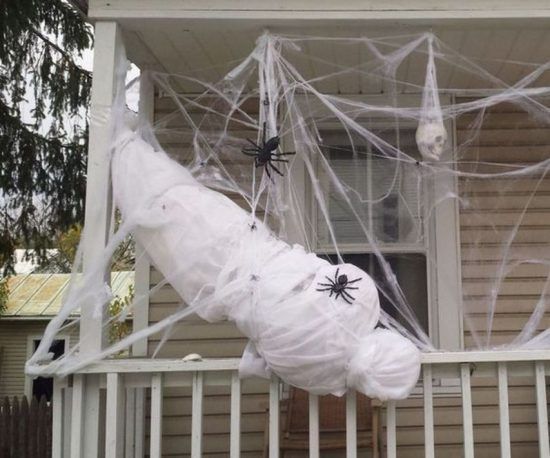 Frightening Fairy Lights
Adorn your balcony with orange and purple fairy lights to create a mysterious and magical atmosphere. You can even add ghost-shaped lanterns for an extra spooky touch.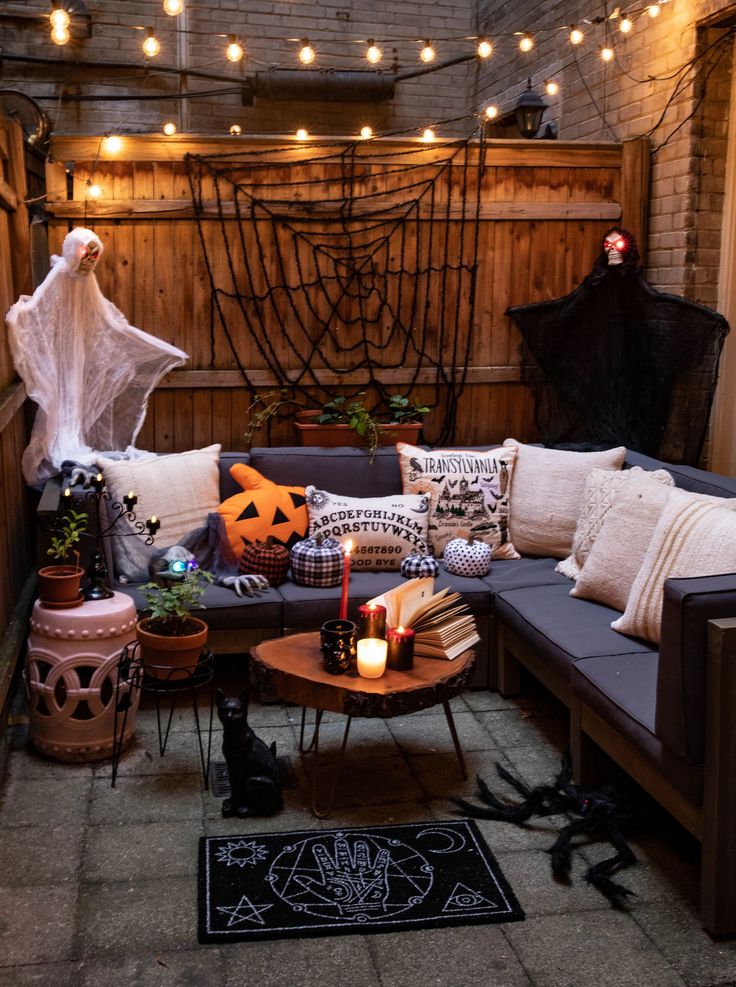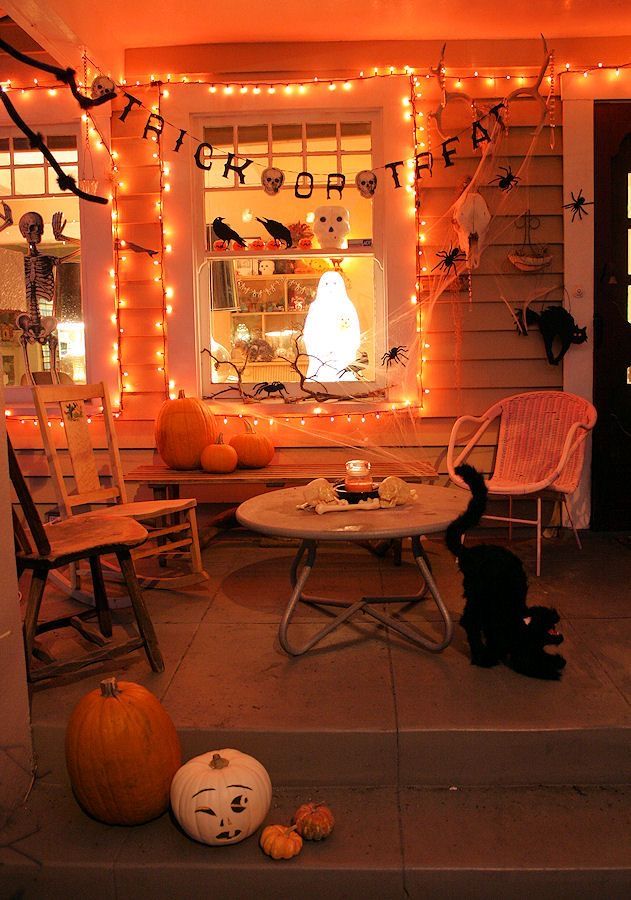 Bone-Chilling Balcony Furniture
Swap out your usual outdoor furniture for bone-shaped chairs and tables. This adds a macabre touch to your balcony seating area.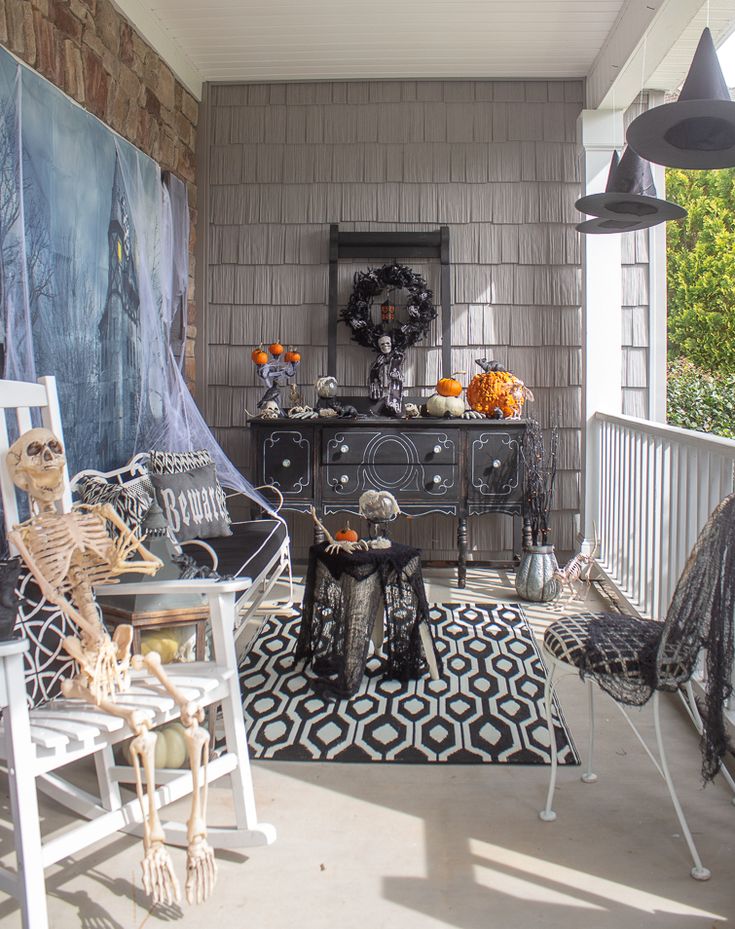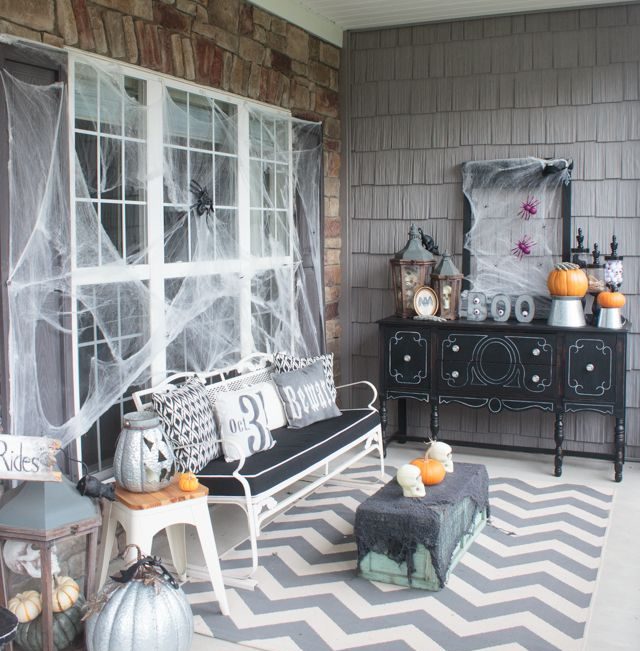 Macabre Music
Play eerie music like classic horror movie soundtracks to set the mood. The sound of howling winds and creaking doors can send shivers down anyone's spine.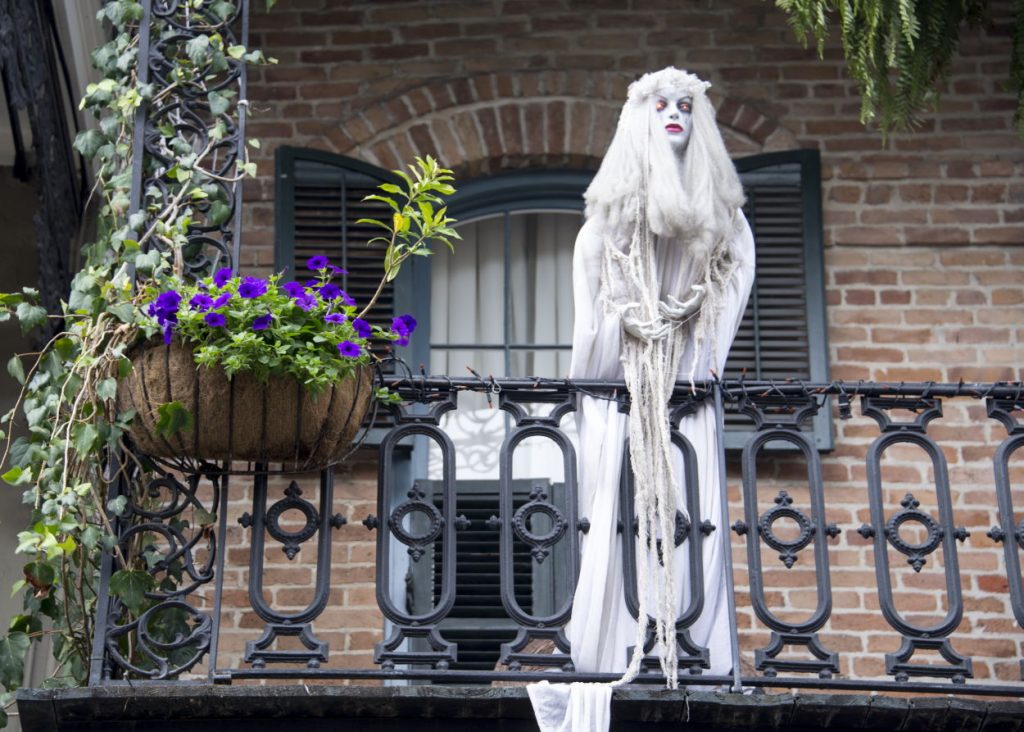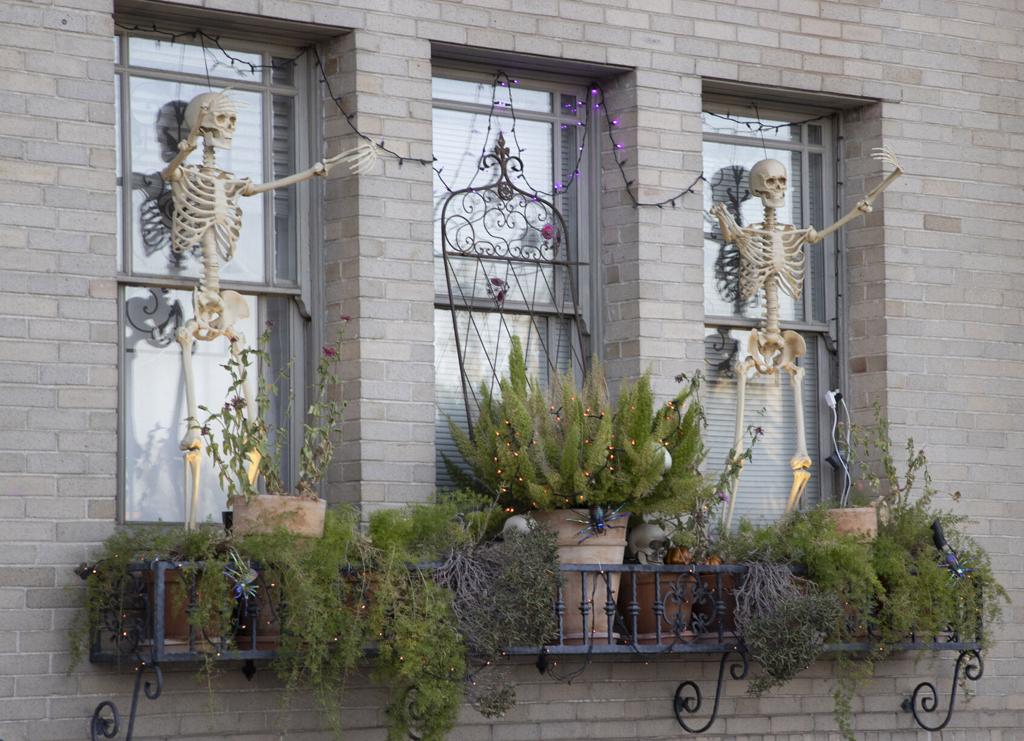 Sinister Silhouettes
Cut out cardboard silhouettes of witches, bats, and cats. Place them strategically on your balcony railing to create a shadowy, eerie scene.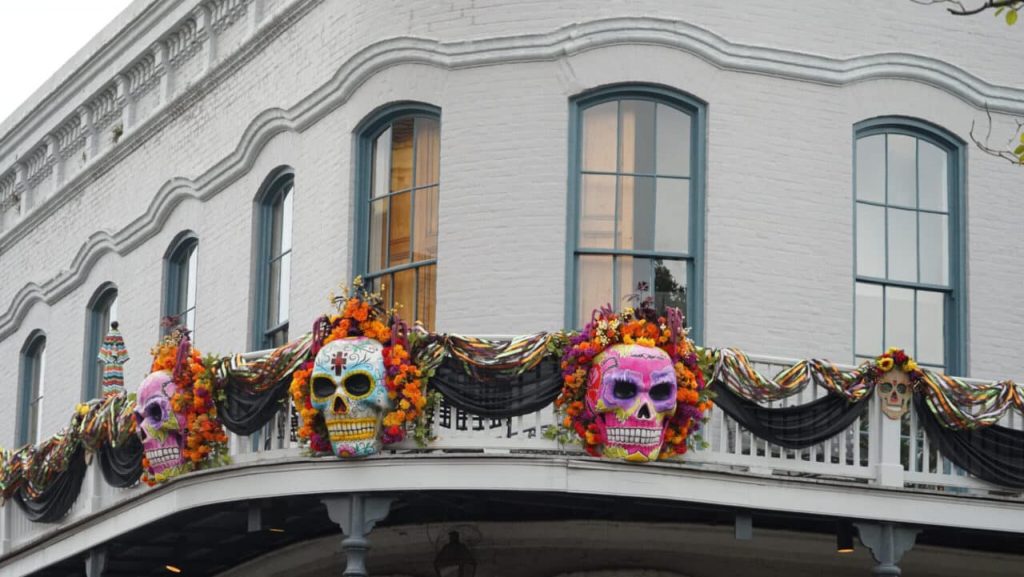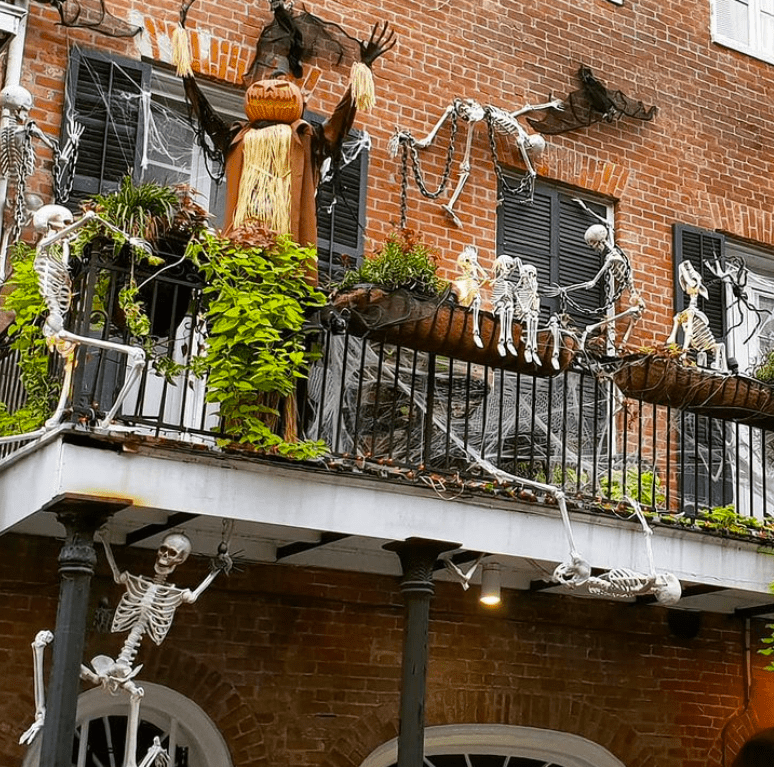 Ghostly Garlands
String ghost-shaped garlands across your balcony. These whimsical decorations will add a playful yet spooky element to your outdoor space.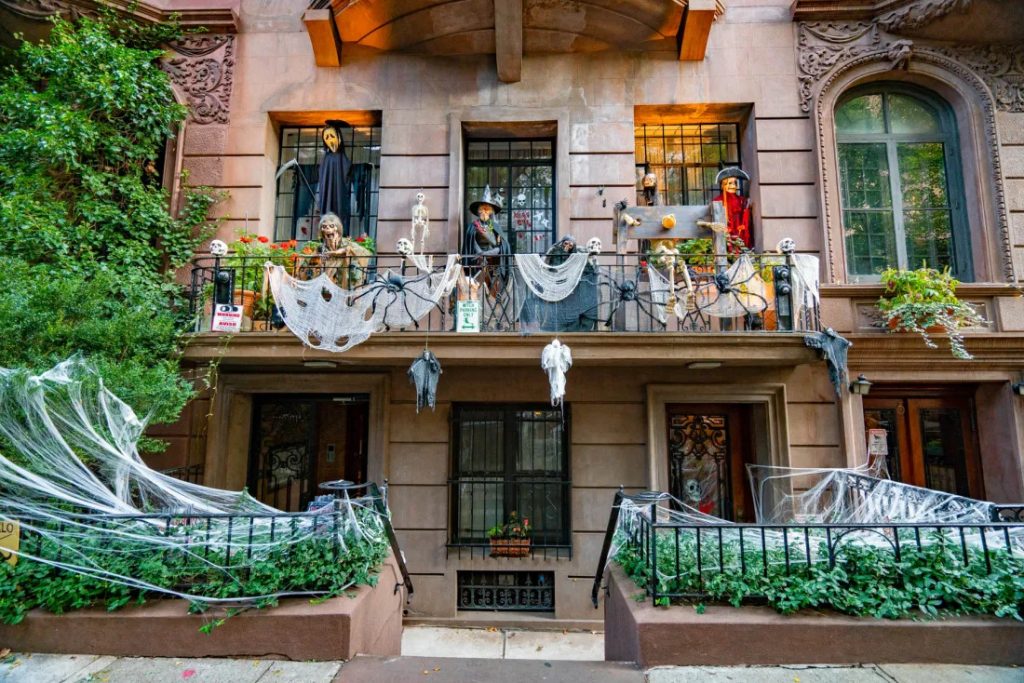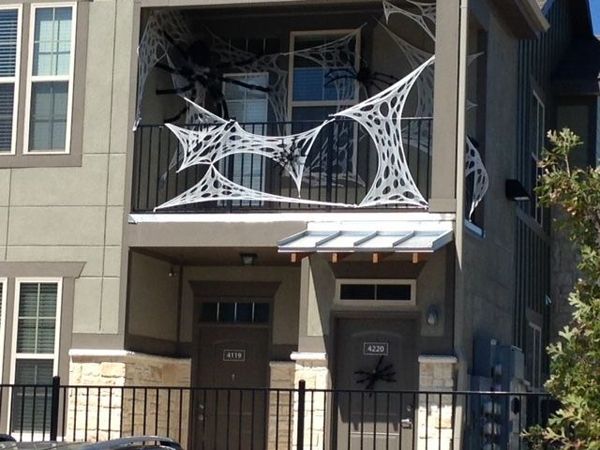 Save Pin